Message copied from
here
.
Works great for me, however, I had to remove the extension because it was causing empty characters/spaces to be added to every post (not the post itself but the text box where you write your post).

Quick Reply works OK but the issue was there each time I tried to post/reply/create a new thread whilst using the Full Editor.
I've added this screenshot below: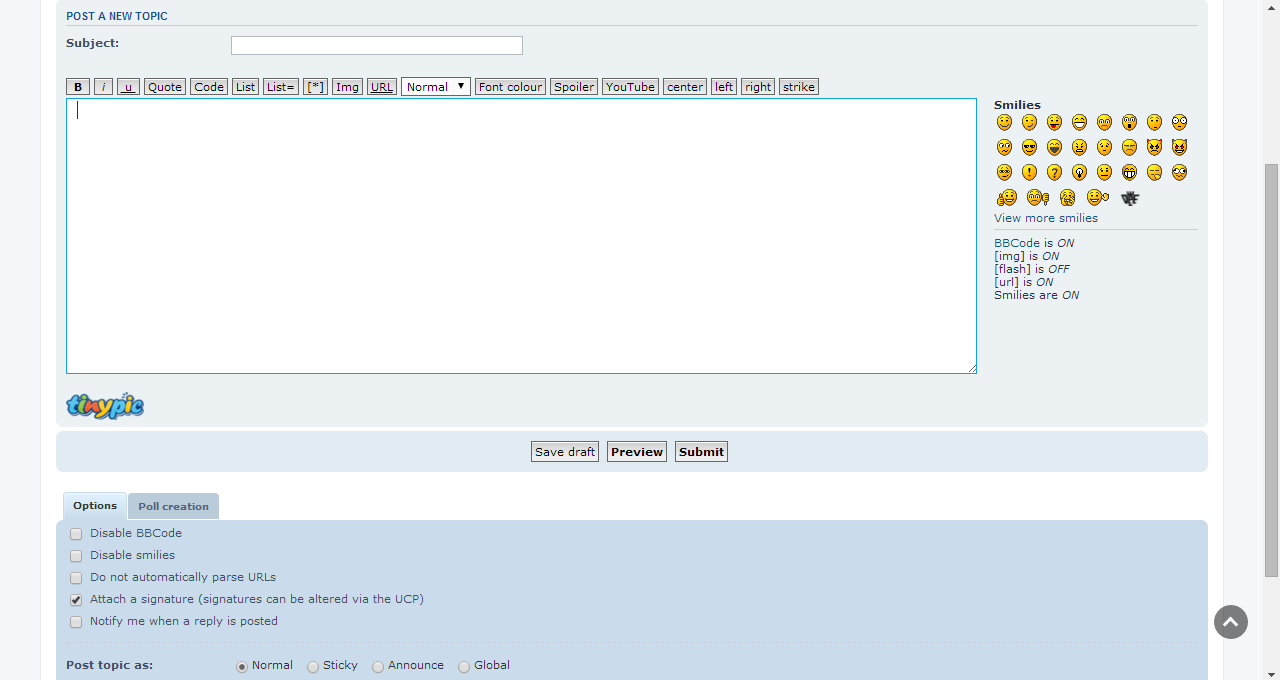 You can see the two spaces which have been added into the text box.
To confirm, this happens as soon as the page has finished loading. Do you know if this happens to everyone? I ask because I'm fairly confident with basic phpBB so I'm sure I installed the Extension correctly.